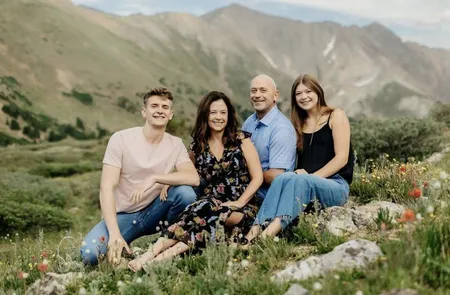 Dr. Beth Nielsen
PEDIATRIC DENTIST
Dr. Nielsen grew up here in Parker. After dental school, she completed two advanced dental residencies, one at University Hospital and the second at The Children's Hospital in Denver. She has been practicing pediatric dentistry for over 15 years. Combining the knowledge gained from her dental training and the patience and practicalities earned from being a mom, Dr. Beth has mastered the art of dentistry providing superior dental care with a compassionate chairside manner.
Dr. Beth is a Diplomat of the American Board of Pediatric Dentistry, and an active member of the Academy of Pediatric Dentistry, the Colorado Dental Society, Metro Denver Dental Society and Southwest Society of Pediatric Dentistry. She is also an active member of the community supporting our local schools with donations, sponsorships, hosting field trips to our office, and providing educational school visits in the classrooms. Dr. Beth encourages healthy life choices by supporting various school walk-a-thons and fun runs. Although Dr. Beth is generous with her service here in our community, it does not end there – she has a heart for children all over the world. Her donations to world projects include Haiti, Peru, Ecuador, Ethiopia, Nepal, and countless other countries that have a need for better oral healthcare.
---
Dr. Ashley Barefoot
PEDIATRIC DENTIST
Dr. Ashley Barefoot is a mother of four and an experienced board certified pediatric dentist. She treats each patient like a member of her own family and understands that your child is unique. Identifying each family's individual needs helps Dr. Ashley provide fun, comfortable, and educational experiences for children and parents alike.
Dr. Ashley earned a Bachelor's of Arts in Biology at the University of Missouri - Columbia and graduated Cum Laude. Immediately following graduation, she was accepted into dental school at the University of Missouri - Kansas City where she earned her Doctorate of Dental Surgery and was awarded Dental Student of the Year for her hard work and commitment to the field of dentistry. She then went on to complete her pediatric dental residency at the prestigious Children's Hospital Colorado. During her residency she received specialized training in treating healthy and medically compromised infants, children, and adolescents. She specialized in treating those with special healthcare needs and craniofacial abnormalities. She is also trained in emergency dental care, hospital dentistry, and the growth and development of children.
Highly regarded in her profession, Dr. Ashley is a Diplomate of theAmerican Board of Pediatric Dentistry. She has been voted a 5280 Top Pediatric Dentist and is on staff at Children's Hospital. She is an active member of the American Academy of Pediatric Dentistry, the American Dental Association, the Colorado Academy of Pediatric Dentistry, and the Metro Denver Dental Society. She has lectured to general dentists, pediatricians, and other professionals on current topics in pediatric dentistry. To stay current on the latest dental technology and techniques, Dr. Ashley regularly attends continuing education courses and keeps updated with the newest research. She also stays active in local community outreach programs to further educate families on the importance of oral health.
In her personal life, Dr. Ashley is married to Dr. Brooks Barefoot, a local orthodontist, and has two daughters and two sons. Her family enjoys all things Colorado. They love to ski, hike, mountain bike, watch Disney movies, and enjoy spending time together as a family.